Webinar
October 16, 2019
2:00 pm ET | 11:00 am PT

Research shows that organizations spend $8 billion dollars a year on diversity and inclusion training programs. Yet, diversity and inclusion teams often struggle to measure performance outcomes and behavior change after formal training is complete. One reason for this is the lack of reinforcement of core training concepts. Research has shown that if not reinforced, up to 79% of content is lost within a month.
In reality, D&I training is never "complete". With workforces and workplaces that are ever changing, this vast practice area requires continuous reinforcement and assessment to identify knowledge gaps. By helping employees learn how to embrace diversity, organizations will drive innovation and deliver long term, tangible benefits to customers, employees and shareholders alike.
Join us for this complimentary webinar where Kari Heistad, CEO of Culture Coach International, and Meredith Odgers, Director of Marketing at Qstream, will discuss innovation in diversity and inclusion through the lens of microlearning, engagement, reinforcement, and measurement.
Attending this webinar, you'll take away:
How to deliver engaging, continuous reinforcement of D&I concepts and behaviors
Innovative methods to surface employees' understanding of D&I in practice across diverse and multicultural teams
New ways to measure impact of diversity and inclusion programs
Speakers: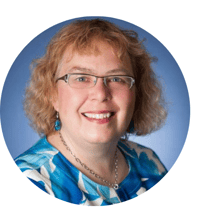 Kari Heistad
CEO
Culture Coach International
Diversity has been the hallmark of Kari Heistad's work and her experiences have brought her into contact with world leaders, inner-city youth, non-profit organizations and business people. She specializes in making the issues of cross cultural awareness, diversity and inclusion and organizational development engaging and insightful to her clients. Her programs have been called "insightful, unique, exciting" and "eye-opening". Her powerful approach makes these issues accessible and the skills gained become powerful tools in the workplace.
Kari's work as CEO of Culture Coach International (CCI) focuses on building respect across different groups of people. By focusing on building respect, CCI is able to help organizations put culture to work for them instead of against them. Intent upon helping organizations to understand the bottom line impact of cultural and diversity issues, the work of CCI is both practical and strategic in nature. Changing demographics are forcing organizations of all kinds, both nationally and internationally, to recognize the changing face and needs of not only their workforces but also their customers. As institutions seek to capitalize on untapped markets, cultural competency has moved from a luxury to a necessity in today's marketplace.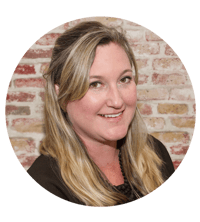 Meredith Odgers
Director of Global Marketing
Qstream


Meredith and her team bring the Qstream brand to life for customers, partners and Qstreamers alike. Qstream's mobile microlearning solution is used across a wide variety of business critical learning programs to directly impact performance, including to support reinforcement of diversity and inclusion training. Having spent 20+ years as a marketing leader in Australia, Singapore, Hong Kong, and the UK with responsibility for Asia, Europe and North America, Meredith is a firm believer that a diverse and inclusive corporate culture is key to building and sustaining high performance businesses.