Webinar
October 29, 2019
2:00 pm ET | 11:00 am PT
Do you want to...
Deliver a better learning experience with measurable outcomes for your customers?
Enhance your service offering and differentiate from your competition?
Increase your average deal size?
Attract new business opportunities to increase sales?
You are invited to an exclusive partner information session to find out how joining forces with Qstream can do just that.

A little about us...
A mobile microlearning app, Qstream reinforces critical knowledge and skills and surfaces gaps, guides coaching actions, and changes behavior through its powerfully simple enterprise-grade solution.

Join us to...
Learn how we can work together to drive new business opportunities and why 70+ partners across the globe are reselling, solution bundling or enhancing service offers with Qstream.

A few ideas to get us started...
Driven by science, practice and data, Qstream is used daily by leading companies in all verticals with a well established footprint in healthcare, life sciences, medtech, financial services and other knowledge-intensive or highly-regulated industries. Here are just a few programs our partners are enhancing with Qstream's mobile microlearning and training reinforcement solution:

Sales team readiness, training, methodology and enablement critical to achieving sales performance goals
Diversity and inclusion and anti-harassment training reinforcement to drive behavior change
Leadership development program reinforcement and behavior change
Product and services training to embed critical knowledge
HR training program reinforcement such as onboarding, soft-skills, message alignment and culture change
Channel enablement and engagement to keep your products and services top of mind and represented accurately in the market
And that's just a few ideas to get started...
Sound interesting?
Start your Qstream journey today, and save your seat!

Can't make it?
Register anyway and our partner team will send you the recording.
Speakers: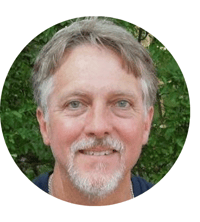 Rob Pirozzi
Partner Director
Qstream

Rob leads Qstream's strategic partnership efforts recruiting both content and platform partners to use Qstream as part of their customer solutions. Rob has spent 20+ years in sales and marketing with companies such as IBM, Lotus Development, Perficient and Stone Temple Consulting and had been a purchaser and consumer of corporate training including sales training, diversity/inclusion and anti-harassment training, SOC training and more…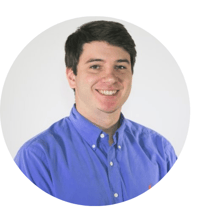 Chris Joyal
Senior Channel Development Manager
Qstream
Chris manages Qstream's solution partner program, working with training and consulting leaders to enhance their mobile delivery and reinforcement strategy. Solution partners are able to bundle their IP with Qstream to deliver superior training program that sticks. Chris has been with Qstream for 5+ years in various roles.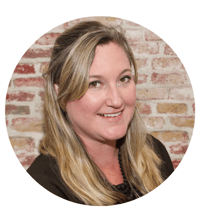 Meredith Odgers
Director of Marketing
Qstream
Meredith and her team bring the Qstream brand to life for customers, partners and Qstreamers alike. As corporate learning and development needs evolve, she is focused on continually communicating the value of Qstream's microlearning solution as a strategic tool for learning leaders to adapt to new demands. She works closely with her team, sales, product and services to drive business growth through the adoption and