Industry Thoughts on Improving

Sales Onboarding

Programs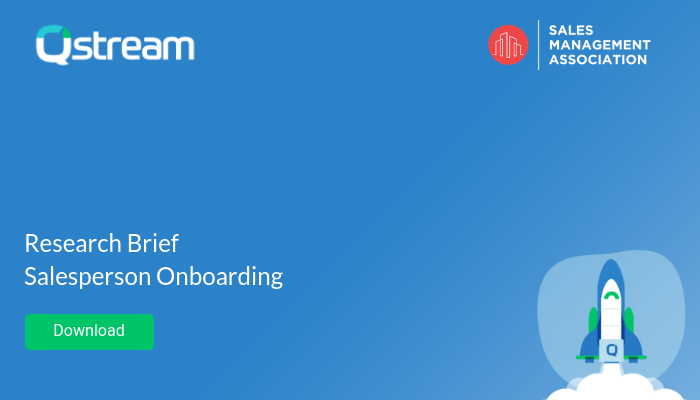 This report identifies the staffing challenges faced by companies while implementing sales onboarding programs and their impact on new salesperson success rates, time-to productivity, and staffing turnover. The sales onboarding facts and figures you'll discover include:
Only 38% of firms consider their sales onboarding program effective
On average, 9.7 weeks is spent on training and development activities; however, just 55% of all newly hired salespeople are successful after 24 months
Only 3 out of 10 firms (29%) say their newly hired salespeople are knowledgeable about their industry and only 15% consider them knowledgeable about the competitive landscape.
Download the full report here, and contact Qstream to set up a call to discuss your sales onboarding challenges and needs.